Your tool box for transforming your family from a group of individuals into a team.
31 Creative Ways to Build Your Family Team
In 31 Creative Ways to Transform Your Family, Jeremy Pryor lays out simple ways to train your kids, cultivate culture, and establish traditions that will transform your family. Each day brings a new challenge or idea that can range from simple tips to long term ideology. It also spans the different ages and seasons your family may be in. We even added 6 bonus chapters in case some of these tips don't apply to your family team. Take this one month journey with your spouse or significant other and come out the other side with a system and training that can be transformative to your family culture.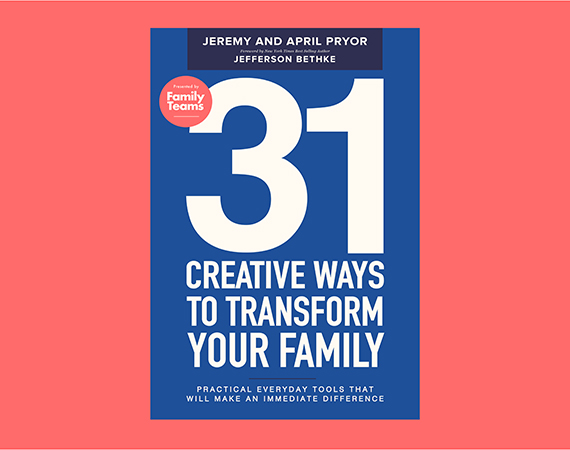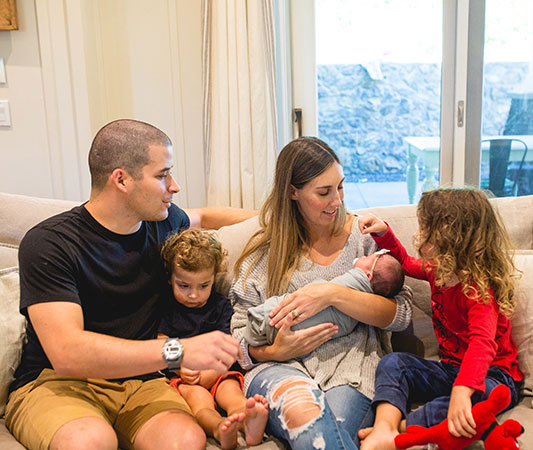 How It Will Change Your Family
Going through 31 Creative Ways to Transform Your Family will:
Improve relationships among the siblings and your relationships with your kids.
Give you tools to help you train your kids.
Get you excited about building your family into a multigenerational team on mission.
Bring order to any chaos.
Establish family traditions.
See your family with a different perspective.
What is 31 Creative Ways to Transform Your Family?
31 Creative Ways to Transform Your Family is a tool bag for you to reach into when you've run out of ideas or need help coming up with a new way to do family. You'll find everything from how to spend your evenings together, cultivating lasting relationships, toddler tips, involving the grandparents, ideas for your family to be a team and so much more.
There are three major categories for these tools:
Ways to Connect: These are tools designed to deepen the bonds between the team members in the family.

One example is Car Conversations. We'll share a simple tool that can allow you to dive immediately into a deep, connecting conversation with your kids even during a quick car ride.

Ways to Be a Team: These tools help the family work as a unit across age groups and various giftings to enjoy being together and accomplishing things as an integrated whole.

One example is All Family Sports. Most families have not considered the hand full of sports where 4-year-olds and parents can get to enjoy physical activity together and both be challenged.

Ways to Improve: These tools help the household run more smoothly so you have the traction and energy to become a better team.

One example is the Post-it Note Pickup. Kids leave things around the house which can be maddening for parents, but we'll show you a simple tool that can train your kids to work together to cut out the clutter that comes from leaving things out.