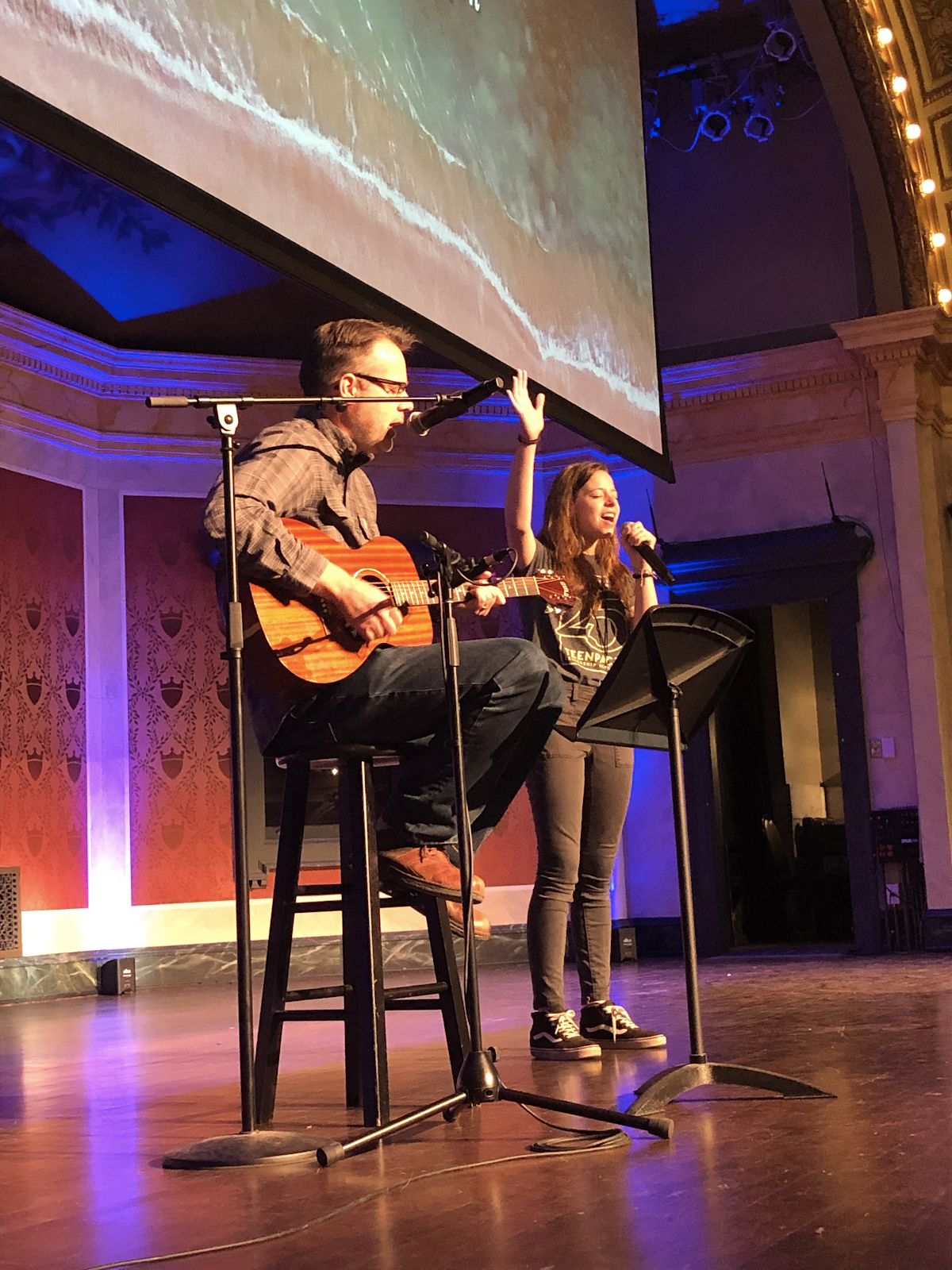 "Dad, can I be the one to share before each worship song?"

Sydney and I had never led worship together, so I was surprised she felt confident enough to take the lead in front of about 500 people at the Family Teams Weekend.

One of the joys of being a parent is getting to watch your kids discover and explore their gifts.

Leading worship isn't my thing, but I had a really hard time finding someone else to take on this role.

So, at first, I began to wonder if God wanted me to do it.

But now I think He didn't.

He wanted Sydney to lead.

Sometimes when God calls us to step out as parents it's not for us. Sometimes He's trying to release the gifts and callings of our kids.

As family teams, our kids are often constrained or released by the opportunities and challenges their family chooses to take on.

Maybe there's something God has placed inside of your kids, and He's waiting for you to accept an assignment so their gift can shine and be a blessing to others.

Jeremy