You know that moment when you stand in front of your friends and family to ponder in amazement the goodness of the Lord in bringing your daughter together with her future husband? 

Yah, that's a pretty rare and special moment that I had never experienced until this past weekend.

We hosted a Shower of Blessing over this new couple and traced the tapestry of how He brought Matthew and Kelsey, as well as our two families, together.

Peak family moments are my favorite.

It's in these moments, where the layer between this fallen world and the coming world restored  gets so thin, I can catch a glimpse of the other side.

It's moments like these that we are all fighting for when we forgive our spouse, train our children, build our homes and lead our families to follow the Lord.

It's moments like these that we put in jeopardy by our pride, selfishness, passivity and lack of vision.

God only knows how many of these moments I'll never experience because of failures in my own life and the Fall working its curses into the lives of my family members.

But once in a while the blessing of God overcomes our best efforts at doing things our way and then we see it.

Let's keep trusting and working toward our Father's vision.

It's like He said when all things were ordered according to His perfect plan.

"It is very good".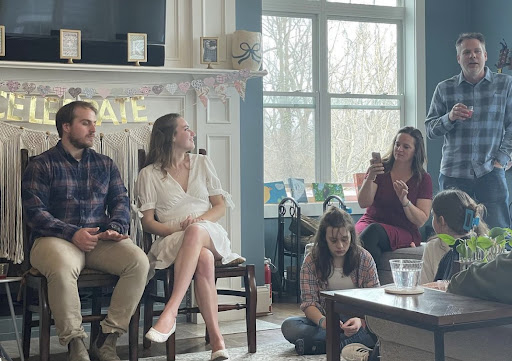 This entry is a part of Jeremy's Journal, a newsletter Jeremy sends out every month to encourage you on your parenting journey. You can sign up to get them here.